6
mins read
The importance of Technology in business operations is under-emphasized. No matter the size of your enterprise, no matter the aspect of operations, technology has both tangible and intangible benefits that will help you make money and produce the results your customers demand in an efficient and easy way.
Technological infrastructures affect the
Culture,
Mode of operations,
Production rate,
Production quantity,
Efficiency,
and relationships of a business, to mention a few.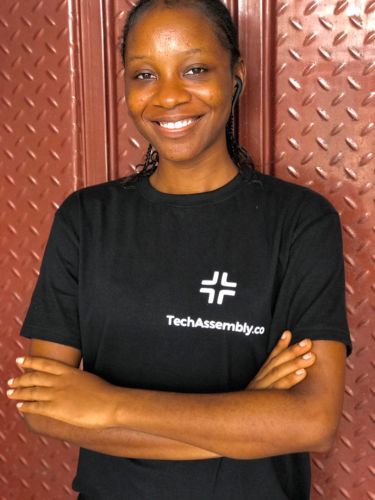 It also affects the security of confidential information. Technology in business today continues to impact the world profoundly. It has played a big part in the tremendous growth in trade and commerce we are currently experiencing.
Technology creates a collaborative team within a business because employees at different locations have better interactions and communication with each other. If factory managers can communicate with shipment coordinators at a different location, tensions and distrust are less likely to occur.
Imagine if a truck driver conveying raw materials for a vital product gets stocked up in a traffic jam or in a worse situation makes an illegal arrangement to deliver the materials elsewhere. But with up-to-date technology, the management would automatically know his movements every step of the way. Let's say your driver isn't planning anything illegal, technology would still help keep track of his location. This way, you have first-hand information as to when to expect your materials or what to do in a case of unplanned casualties.
Book guidance with an expert today
---
Staff relations
When Capital One wanted to increase collaboration both within teams and between teams, it began using Slack, a communication and collaboration software platform, in its tech department, enabling employees to have real-time interactions to exchange code and share ideas, recommendations, and presentations.
Do you know how much cost is saved each time vital information gets to the right point at the right time? A lot.
Technological infrastructure has been able to bridge communication gap between and within workers in a firm.
A hiring manager can collect all the information on a candidate — resume, application, interview notes, and feedback — and access it from any device at any location. Hiring decisions can then be made faster.
How about performance management software?
Our generation thrives on rewards and recognition. Employees do better when they're appreciated for previous good deeds. It doesn't really need to be financial appreciation. Anyone who feels recognized for a good job would do better jobs.
You can't possibly be everywhere at the same time to know who is/not doing well, that is why technology has made it better. With a single performance management checker, employees' performance can be monitored in real-time.
Legacy rewards practices can be refurbished and reimagined. They can now be made faster, and smarter. Consider technologies like Disco, an AI tool that helps employers build a culture of appreciation and recognition. Cool right?
We learn everyday, we practically live to learn and relearn.
The importance of training and personnel development can not be overemphasized.
Millennial employees are eager for change, growth, and development.
Sophisticated training programs and L&D (learning and development) modules are critical for sustained engagement and retention.
Any training program must, therefore, use a variety of tools and technologies, to create learning programs that are rich, vibrant and interactive.
technology is an enabler. Solutions like Sproutlogix, Grovo, and Yardi give you several formal and informal approaches toward creating training programs in an easy way.
How about a technology that provides full plant floor transparency to every workstation on a plant floor? This real-time access to data helps the worker identify, prioritize and solve the biggest problems on the plant floor.
This is not science fiction or some future industry technology out of reach for most companies, these technologies are available. You too can have it. Leading2Lean's system is an excellent software that allows significant increases in productivity and cost optimization as a result of people using technology to drive improvement.
Book guidance with an expert today
The business nervous system
The world is a global organization. Most businesses of the modern era are subject to security threats and vandalism. It is not a myth that more technology equals more threats. In the same way, technology is also employed to guard against threats.
Technology can be used to protect financial data, confidential executive decisions, and other proprietary information that leads to competitive advantages.
This means technology helps businesses keep their ideas away from their competition and their data away from potential threats. By having computers with passwords, a business can ensure none of its forthcoming projects will be copied by the competitors.
By virtue of this technology, all the emails and their attachments are monitored closely to ensure that all the data sent outside the organization are appropriate and not something confidential.
Using An intrusion Detection System(IDS) traffic can be monitored to identify any malicious inputs.
Customers are the most important business asset. Knowing where your customers are and what they want should be the major focus of businesses.
With technology, you do not only know where these customers are, but it also helps you understand their needs so as to satisfy them accordingly and promptly.
Customers feedback systems, customers support systems are software infrastructures that will enable businesses to meet their clients' requirements on time.
Technology also helps a business understand its cash flow needs and preserve precious resources such as time and physical space. Warehouse inventory technologies let business owners understand how best to manage the storage costs of holding a product. With proper technology in place, executives can save time and money by holding meetings over the Internet instead of at corporate headquarters.
In the area of finances, fintech software helps businesses manage expenses, prepare payrolls, sales records, and calculation of profits and losses.
Technology solutions allow small businesses to remain agile and quick to respond to change within the markets. Integration of various tech leads to increased collaboration among teams leading to better product development. Faster product launches, better quality innovations, and improved product features will drive your business growth.
The adoption of technology solutions for business allows small and medium-sized enterprises to run as efficiently as the larger corporations.
Tapping into the benefits of high-speed internet and automation software allows for better handling of vital tasks. Automation tools can enhance your digital presence and engagement with your customers.
Book guidance with an expert today
Increased revenue becomes a way of life
Technology solutions for business allow executives to generate new sources of revenue for their enterprises. The number of internet users increases every day. Firms are making revenues from online sales, virtual Conferences, etc.
The creation of e-commerce stores enables sales teams to target a broader customer base. In 2019, consumers spent over $601.75 billion with U.S. online merchants, up 14% when compared to 2018. Businesses are also tapping into the wonders of SEO (search engine optimization) and PPC(pay per click) marketing to generate more leads and revenue.
You're in business to make profit. There are ways to minimize costs. Technology is that way.
Business and corporate executives are adopting Infrastructure as a Service, outsourcing most of their IT solutions to consultancy firms. The managed services market was valued at approximately $170 billion by 2019. Communication solutions such as video conferencing and VOIP enable businesses to save on travel costs and accommodation. Cloud services reduce data storage costs. Automation reduces the need for surplus staff, saving on labor costs.
The world has gone digital. Don't be left behind. Adopt necessary technology to your organization and watch that firm go miles.
Conclusion
Knowing whether a technological investment is worth it can be a difficult task. Programs and models have been made to measure the financial impact of tech investments, so that it is easier for companies to understand, especially with the variety of external factors impacting the outcome.
That is why you should reach out to TechAssembly.co for guidance.
We're in the business of building apps for easier business operations, design and branding, web development, and IT consultancy.
I am a data analyst from Nigeria.  I am self-motivated and passionate about meeting your project objectives.
Aside from coding, I love cooking and taking awesome photos.😊